Hall Rental
The masjids old building has a hall which can be rented for events some pictures of use are displayed below...........
Nikah/Marriage
The masjid is currently performing the Nikah ceremony, this is done with great care and following a process of consultation. Please get in touch in person at the masjid well in advance so that checks can be made in time for the ceremony.
Funeral
When there is a need the community comes together to aid the affected families. The formal process and Ghusl (bathing) will soon be put together. Currently we advise you contact the masjid as there is basic facilities avialable.
Manchester Muslim Burial Trust are a free independant and non profit making burial transportation service run purely by volunteers. May be able to help in transportaion matters.
MMBT are now on twitter https://twitter.com/yourmmbt and will be using this to tweet out future janazah/ burial updates InshaAllah.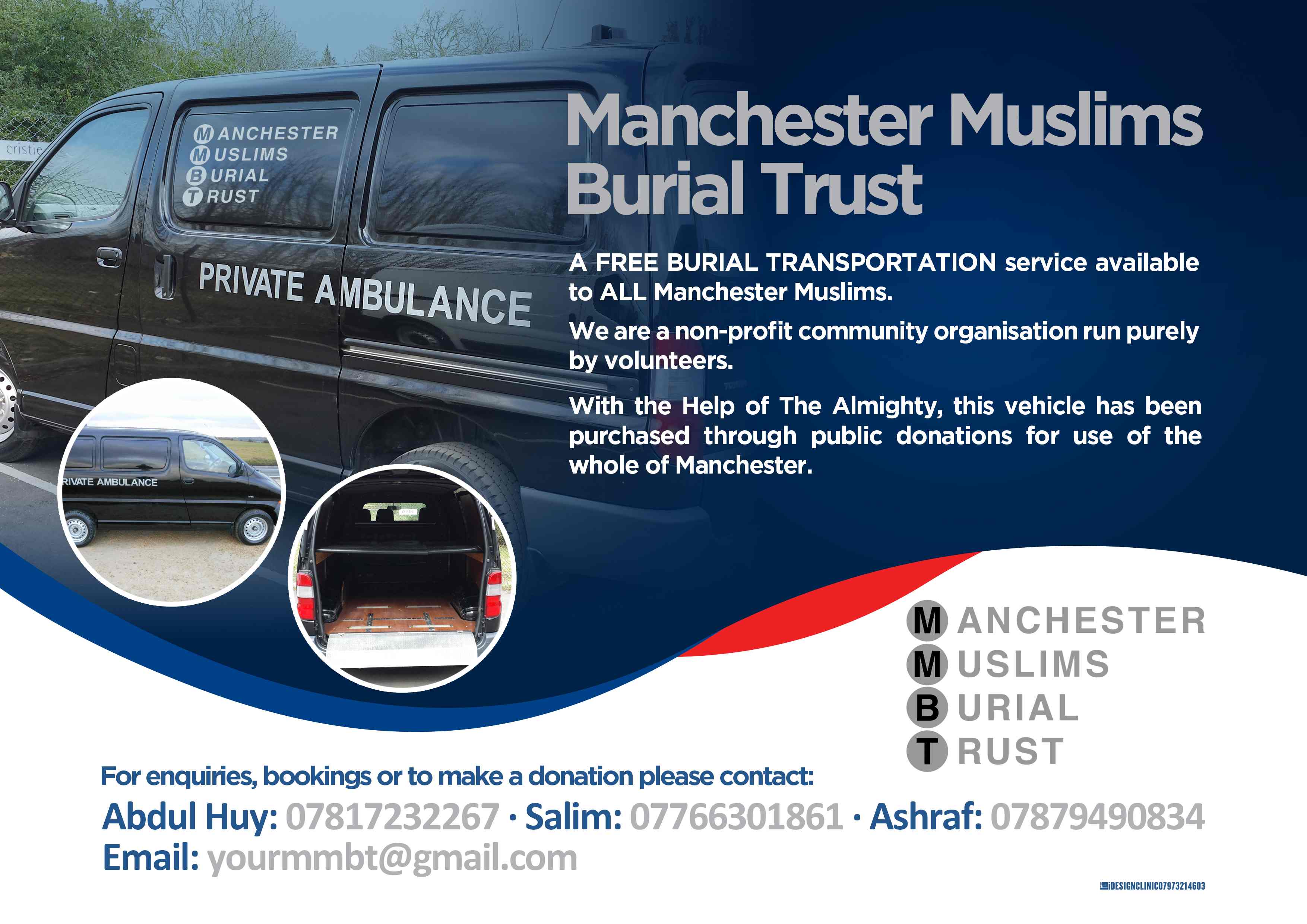 Hall pictures